---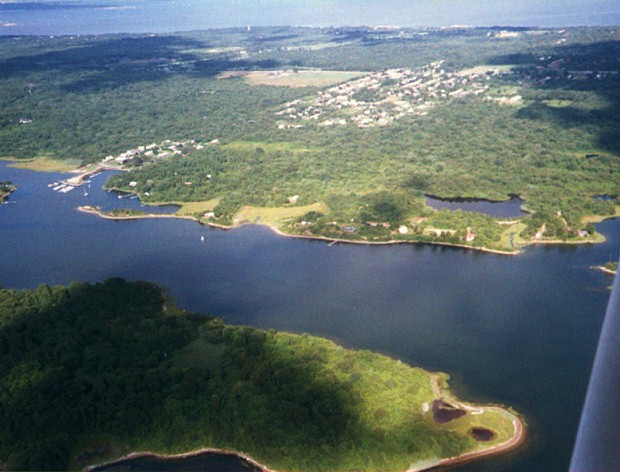 Our cottages were built by Albert L. Kenyon between 1911 and 1939, and one more was added by his daughter and her husband, Mary Kenyon Kagels and Ted Kagels, in 1958. The property is known as Kenyon Farms. Access to the cottages is gained through a gravel road shared with the adjacent property, Indian Rock Farm, which was also developed as waterfront cottages by Albert Kenyon's brother, Charles Kenyon. The total area of both farms is about 230 acres. All of our cottages are located on the waterfront on the east side of Salt Pond facing west. Our primary view is across the water toward Ram Island, an undeveloped bird sanctuary.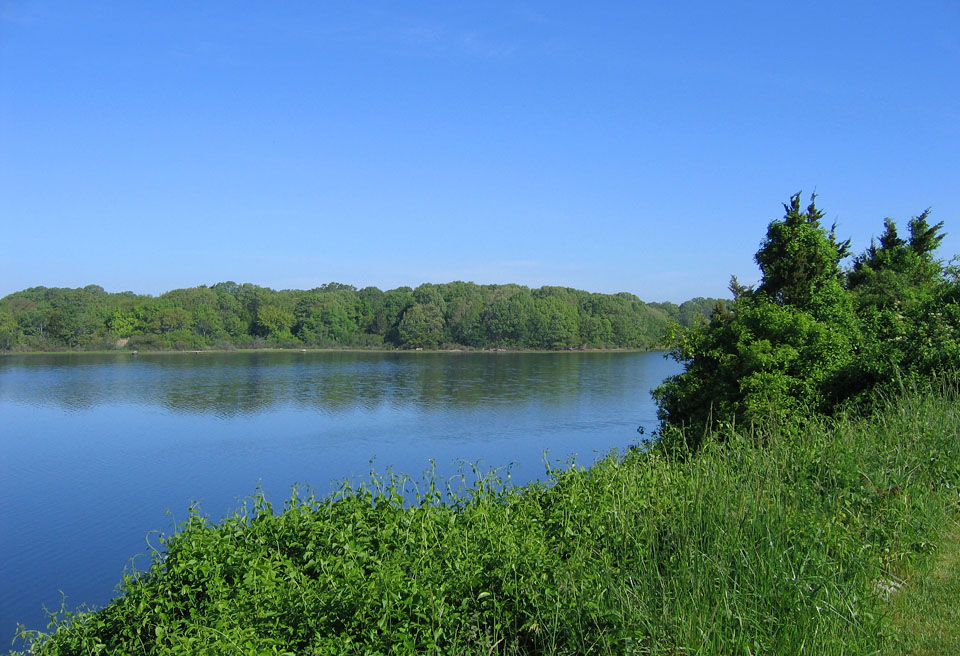 None of the land back from the waterfront has been developed, so that our setting will remain peaceful. There is an abundance of wildlife and waterfowl on our property and in the areas nearby. However, in the summer Salt Pond is active with all sorts of recreational boating and other activities. The pond extends inland about 5-6 miles to the village of Wakefield, and access to the ocean is through the breechway between Galilee and Jerusalem about 3 miles south of our property by boat.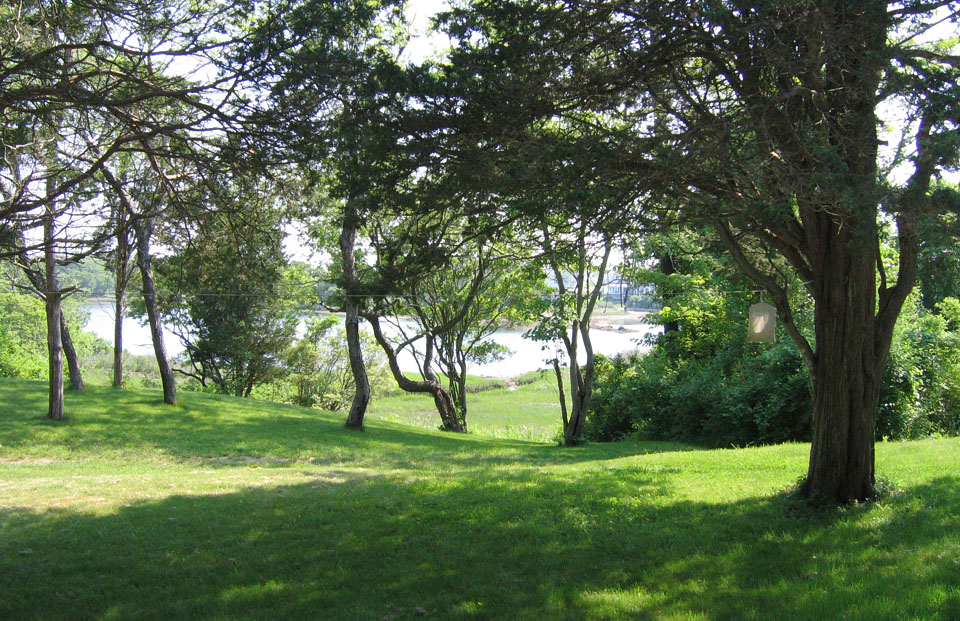 We are located in a section of the Town of Narragansett known as Point Judith, which is the point of land on the west side of Narragansett Bay where the bay meets the Atlantic Ocean across from Newport. Galilee, which is also on Point Judith, is an active commercial and recreational fishing village and a popular destination for tourists. The
Block Island ferry
runs from the State Pier in Galilee, and
charter fishing boats
are located nearby. Galilee also has some particularly fine beaches for very young children, since it has a protected harbor of refuge. Numerous other
beaches
with larger waves are located along the shores of Narragansett Bay and the ocean.
We make every effort to keep our cottages clean and comfortable for your enjoyment. Some have outside showers, which are a real benefit when returning from the beach. All are situated and landscaped to allow as much privacy as possible.